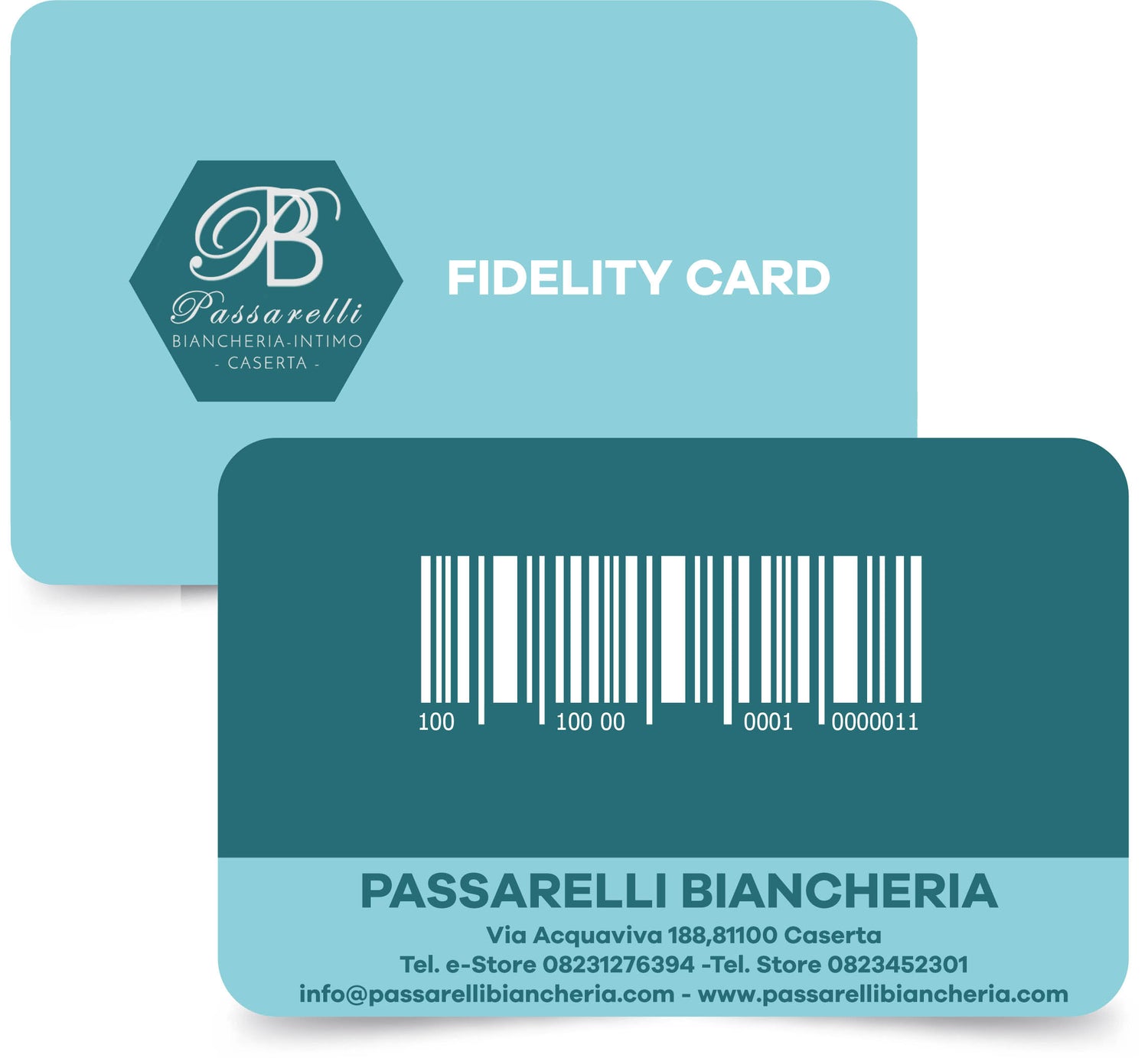 Regulation
• Sign up and earn 25 points .
• Make a purchase and earn 5 points for every €uro spent .
• LIKE our Facebook page and earn 50 points .
• Follow us on Instagnam and earn 100 points .


• Setting up points assignments for each product purchased: for every euro spent, 5 points received • All users are enabled to collect points.
• Points are awarded only when the order status is "completed" • Products on offer also generate points
• Points are also awarded to guest users when their billing email matches a registered user's email.
• If you use promotional codes, their value will be deducted from the cart total and the points will also be updated accordingly.
• In the event of a refund, the points will be automatically removed

• Points-discount conversion method: fixed amount discount, 100 points will be worth €5
• Points redemption does not occur automatically on the Cart/Checkout page
• For canceled orders, points will also be removed
• Points are valid for 365 days • An email will remind each user 15 days before the points expire
• An email will update the user every time points are updated
• An email will update the user when the lintea.it administrator updates the points manually.
• Under each product, before the "Add to cart" button, both the points earned by purchasing that product and the future conversion value will be explained.

Currently the prizes available are the following*:
€5 voucher (€5 voucher for 500 points)

€10 voucher (€10 voucher for 1,000 points)

€15 voucher (€15 voucher for 1,500 points)

€20 voucher (€20 voucher for 2,000 points)
*Passarelli reserves the right to change the type of prizes awarded at any time, which will in any case be published.
Passarelli Fidelity Card Rules